Ingredients


300g Shanghai Won Ton wraps


600g Chinese cabbage


4 pieces of vegetarian chicken (can be replaced by vegetarian ham), thinly diced


10 dried mushrooms, cleansed, softened and thinly diced


Some carrots (to your liking), thinly diced


Some coriander for decoration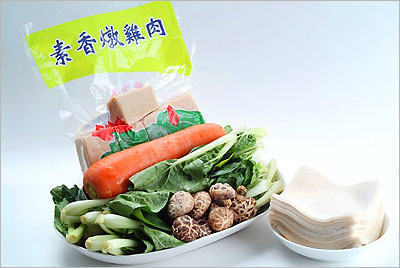 Seasonings


1 tsp salt


1 tsp sugar


3 tsp vegetarian MSG


1 tbsp soy sauce


1 tbsp sweet potato starch


Some sesame oil

Soup Seasonings


Salt, vegetarian MSG, soy sauce, sesame oil to taste


Directions

1. Cleanse Chinese cabbage and cook in boiling water until softened. Soak into cold water immediately until cool. Remove and squeeze out water. Thinly dice. Squeeze more water out and set aside.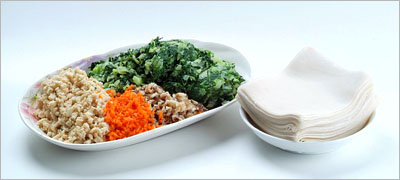 2. Combine diced Chinese cabbage, vegetarian chicken, mushrooms, carrots and seasonings. Mix well and use as fillings.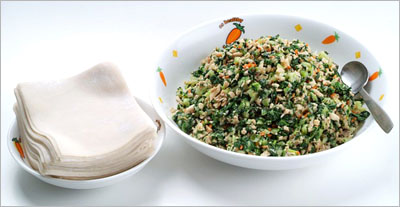 3. Seal fillings in Won Ton wraps one by one. In each person's bowl, add all the soup seasonings.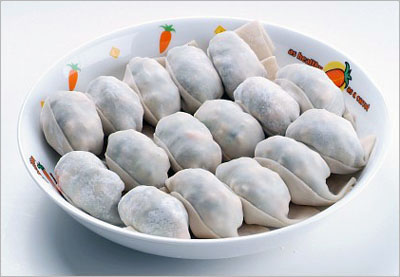 4. In a pot, boil some water under high heat. Add 1 tbsp oil before adding Won Ton. (Do not cover the pot with a lid to avoid over cook). Use a spoon, take out some boiling water and add in bowls. When the Won Tons start boiling, remove from the heat and place several won tons in each bowl. Add some sesame oil, sprinkle some coriander and ready to serve.