Ingredients


300g gluten sausages (Pic 1)


110g salty red rice yeast*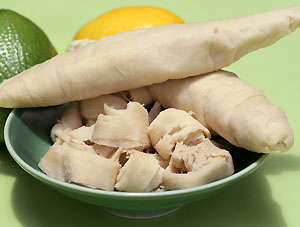 (Pic 1)


Directions

1. Cleanse and drain gluten sausages and tear into small pieces by hand (it's tastier this way.).

2. Soak gluten pieces into red rice yeast for at least one hour.

(Pic 2)

The longer they are soaked, the stronger the taste. If preferred, you can store soak overnight in the fridge.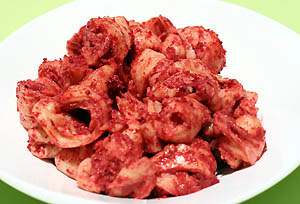 (Pic 2)
3. Fry soaked gluten pieces in the medium heated oil till the surface becomes crispy. Remove and ready to serve.
*it is kind of rice yeast made from fermented red rice. There are two kinds of it-salty and non-salty. Choose the salty kind for this recipe.
*You can make gluten by yourself, please refer to Homemade gluten.