A Brave Pet Saves His Keeper
---
By an initiate from Mainland China (Originally in Chinese)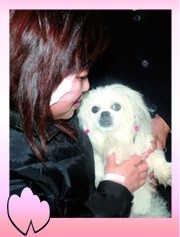 Xinxin was a small stray dog. Three years ago, he jumped on Ms. Yao's husband's car and followed him home. Ms. Yao loves Xinxin dearly and has been taking good care of him ever since. However, she never expected that this adopted dog would one day, at a critical moment, save her life.
The 42 year old Ms. Yao lives in Han Kou city. She has hypoglycemia (low blood sugar) and has not been in good health. One evening not long ago, when Ms. Yao was about to go to the restroom, Xinxin tried to follow her, but she shut him outside the door. A few minutes later, when she was trying to stand up, she suddenly fell to the floor and became unconscious. Perhaps Xinxin smelled the blood in the restroom, so the small dog used his paws and broke the wooden door. He ran in and tried to save Ms. Yao who lay on the floor with her head bleeding profusely. Xinxin started to bark non stop and pat Ms. Yao's head with his paw. With Xinxin's help, finally she regained consciousness.
At first Ms. Yao did not realize what had happened until she saw herself covered in blood. She knew her situation was serious, but her husband and daughter were not home at that time. Fortunately, her daughter's friend was working on a computer upstairs, so she called for her help. With this girl and the neighbors, Ms. Yao was quickly taken to a nearby hospital. By that time only thirty minutes had elapsed since the incident. The doctor explained that due to the hypoglycemia, when Ms. Yao stood up she fell unconscious, plus she was bleeding a lot when she hit her head as she fell, so if she was not found in time, the consequences would have been unimaginable.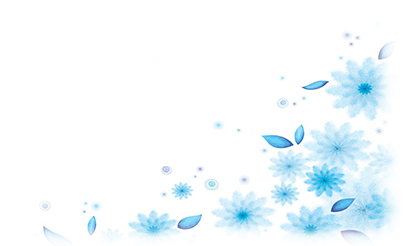 Xinxin used to be afraid of the fireworks during the New Year celebration. But when Ms. Yao was carried to the car, he bravely dashed down the stairs, jumped on the car, and was about to accompany her to the hospital. However, due to the hospital restrictions, Xinxin had to wait in the community guard office.
Though Xinxin is just a small dog, he used his intelligence and broke into the restroom when his keeper was in danger. He woke up Ms. Yao who was unconscious, conquered his own fear of the fireworks, and insisted on going to the hospital with her. Xinxin has set a great example of loyalty and bravery for all of us.