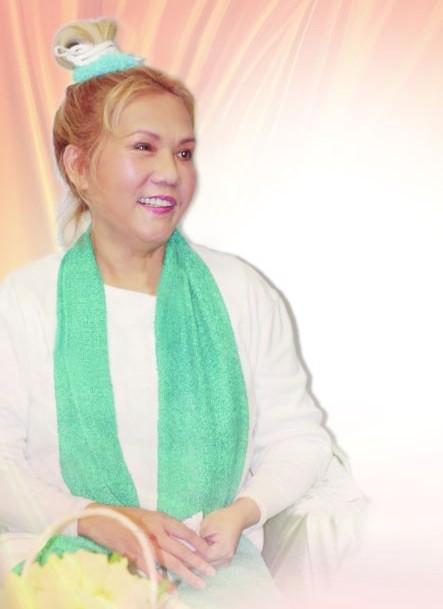 The Great Blessing of the Sun
---
Spoken by Supreme Master Ching Hai, "The Love of Centuries – Love is Eternal"
Concert Celebration of Supreme Master Ching Hai's Poetry Collection,
Cerritos, CA., USA, April 10, 2011 (Originally in English)
Let me tell you a secret, a very special secret that nobody has probably ever told you. If a person, good at heart, does no harm to no one, not necessary that he does good to anyone, but just does no harm, and if he follows a vegan diet – even starting from old age, I don't care when – and if every day he just looks up to the Sun and asks for blessing, asks for upliftment spiritually, he will attain a very high spiritual level, possibly the Fifth Level even.
If a person is not a vegan and still looks in the Sun and asks for blessing, asks for upliftment spiritually, then he gets only Third Level. I'm sorry to say that. That's a big difference. That's two levels' difference. It's not just two levels different, it's just that the Fifth Level is the ultimate of liberation for humankind who are born on this planet. And the thing is, it's not that the Sun discriminates between what you eat. The Sun doesn't really care. The Sun is there without judgment, just to bless people, just to make people happy, just to make things grow and to make the planet happy. But if we are vegan, that means we have less burden, and our God nature is less covered. And that's why it's easier for the Sun to lift us up to the Fifth Level.
When we are on this planet, the Sun is the only one that could do this. For example, all beings are blessing us, as I have mentioned already in other lectures. I don't want to tell you now, but all beings are blessing us, including animals, trees, rocks, mountains, rivers, lakes and seas. But for example, if a person who is vegan sits on the beach every day and looks into the sea or bathes in the sea, maybe half an hour every day, and asks for the sea to bless him or to uplift him spiritually, then that person will attain Third Level only. So the Sun is great, great, great.