Shining World Compassion Award
The Bridge Builder from Heaven
♥♥♥♥♥♥♥♥♥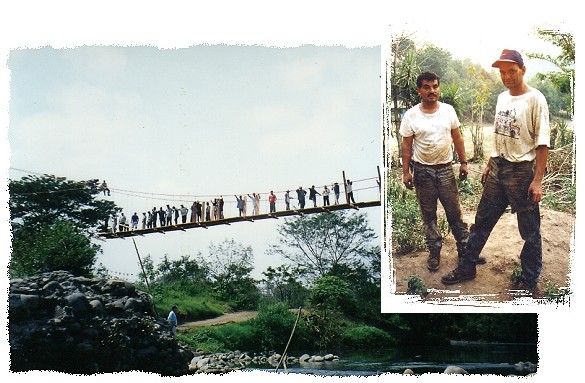 By Formosa News Group (Originally in English)
Toni Ruttiman lives a life of courage, love and devotion. Ever since he saw a major disaster in 1987, his calling has been to build bridges for the less fortunate in village areas of Southeast Asia and South America. While traveling to supervise his bridge-building projects, Toni can only afford to carry clothes and a laptop. Regarding his work, he says, "Building bridges for poor people is the way I express my love for this world and the people who live in it." (Please refer to News magazine #192 for detailed story.)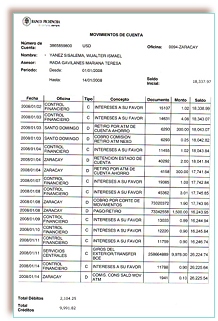 Receipt from Mr. Ruttiman for the US$10,000 contributed by Master
For their noble service, Toni and his partner Walter Yanez were honored with a Shining World Compassion Award by Supreme Master Ching Hai, along with US$10,000 to help with their projects. Upon receiving the news on Dec 11, Golden Year 4 (2007), Toni shared these words:
"I would like to thank Master Ching Hai for this very beautiful letter she sent me today. It really touches the heart of this bridge builder. Also, please accept our gratitude for your very generous donation of $10,000! This is more than enough for at least 4 bridges in Ecuador, for probably 6,000 people or more. In their name and in our own, thank you very much for your generosity!"
Thank you, Toni and Walter, for inspiring us through your noble contributions to humanity. May God bless all your future bridge-building endeavors.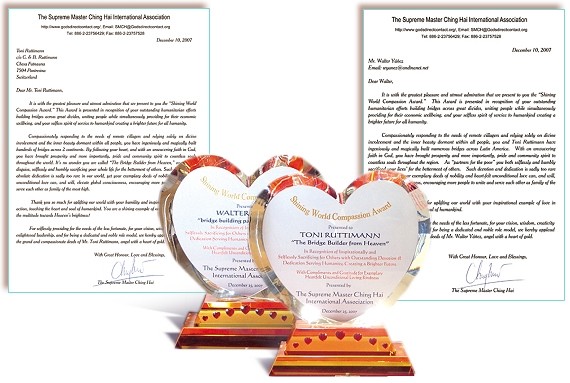 If you wish to know more about the beautiful things happening in our world, please check out our archives of awards presented over the years, including the Awards of the Month, at the following URL address:
http://www.Godsdirectcontact.org.tw/gv/