Supreme Master Ching Hai's TV Program
Supreme Master Television
Premieres throughout Europe:
A Heartwarming Response from the Public
By Entertainment Team, Los Angeles, USA (Originally in English)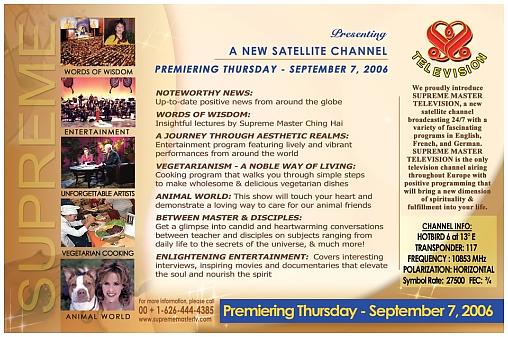 "We humans have two kinds of power: one is positive, the other negative. The positive one gives us and others comfort and bliss. This is the quality we should always maintain and develop further. If we were to be stuck in the negative sphere, the world would become more and more chaotic."

~ Supreme Master Ching Hai
With God's great blessings, the 24-hour channel, Supreme Master Television, premiered on September 7, 2006, throughout Europe and parts of the Middle East. It was welcomed with great enthusiasm and jubilation. What better way to contribute to the positive atmosphere of the world than to have Supreme Master Ching Hai's lectures on the 24/7 year-round channel! In addition, the programming contents of Supreme Master Television, which focus on positive and uplifting topics, make it the only one of its kind in the world right now. The Supreme Master Channel inspires viewers to remember the Supreme Master within.
This exciting new channel is available to the European public on the Hotbird 6 satellite at 13 degrees East and reaches out to over 46 million viewers from England to Russia and from the arctic regions of Finland to the deserts of the Middle East. It is currently available in English with French and German subtitles, often together with Italian, Spanish and Russian subtitles.
Supreme Master Television has a unique line-up of inspirational programming: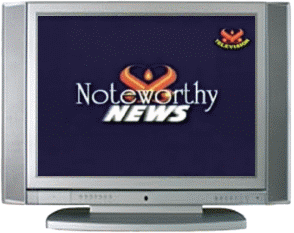 | | |
| --- | --- |
| * | Noteworthy News, containing good news for a better world; |
| * | Words of Wisdom by Supreme Master Ching Hai; |
| * | A Journey through Aesthetic Realms, an award-winning series that presents entertainment programs with lively performances from around the globe. |
| * | Vegetarianism - The Noble Way of Living provides up-to-date information and compelling rationale for successful ways to lead a fulfilling vegetarian lifestyle, through cooking shows and interviews with medical and nutritional experts as well as celebrities. |
| * | Animal World is a delightful program that demonstrates effective and loving ways to care for our animal friends. This show also features true stories highlighting the intelligence and unconditional love of animals that are sure to touch viewers' hearts. |
| * | Between Master and Disciples offers a glimpse into candid conversations between Supreme Master Ching Hai and spiritual practitioners on subjects ranging from daily life to the secrets of the universe, and much more. |
| * | Enlightening Entertainment features unique interviews, inspiring movies and documentaries that elevate the soul and nourish the spirit. |
Through the caring efforts of The Supreme Master Ching Hai International Association members, the promotional campaign for SMTV has been extensive, covering many European countries such as the United Kingdom, Germany, France, Italy, Switzerland, Bulgaria, Austria, Norway, Sweden, Hungary, Poland, Belgium and more. Announcements were placed in all the major newspapers throughout Europe such as The Guardian, The Daily Mail, The Times, Le Monde, Monitor, Die Zeit, Die Welt, Dagens Nyheter, Geneva Home Information, Satellite TV and La Republica, to name just a few. Our Association members throughout Europe also passed out flyers and placed large posters in public places, in an effort to share this new channel. The Internet was also utilized to share and announce Supreme Master Television, and the new channel has its own website at http://www.SupremeMasterTV.com. Through widespread promotions prior to its premiere broadcast, a vast majority of the public was already aware of the channel. Many followed the updates closely for this much-anticipated event.
On the day of the premier, many viewers immediately phoned in. Their sincere comments and feedback were truly touching. It was a delightful surprise to receive feedback from viewers all the way from the Middle East. One Saudi Arabian gentleman stated that he liked the programs a lot and wished to get more information. He added that he would like to become a member of the Association.
Another gentleman exclaimed at the start of the telephone call, "I want to see God!" He then further inquired about Master and the new channel.
Another Middle Eastern gentleman phoned in to convey his wish that there could be a meditation center of The Supreme Master Ching Hai International Association established in the Middle East. He asked to send a message to Supreme Master Ching Hai: "Please tell Her someone was watching the program in the Middle East." He related that he is a Muslim and liked the fact that what Master is saying is in accordance with his Muslim beliefs.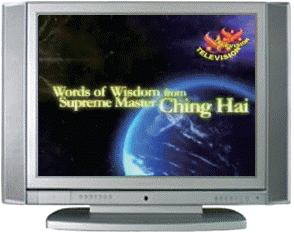 Delighted by what he saw on SMTV, this Middle Eastern expressed his admiration for Supreme Master Ching Hai: "I appreciate very much Her artistic talents. I'm quite amazed in fact… Through Her practice, Her designs, Her clothes, She is definitely someone who would interest anyone. I want to be enlightened. I totally believe in what She says…. I'm very interested in learning meditation. He commented that he had been following Master Ching Hai's television programs even before the premier of SMTV, and now it has become his favorite channel!
We also received email from an Israeli TV channel that wished to air Supreme Master Television's programs and wanted to obtain more information about the different shows.
Throughout the night, we received many phone calls from viewers as well as the media, many of whom were impressed with our promotional campaign and who invited us to place our announcements with them as well. Currently, a number of media outlets are doing reviews on the Supreme Master Television channel, which is causing quite a stir throughout Europe, especially with the satellite publications announcing the new channel to the public interested in satellite television.
Many viewers also phoned in to share their excitement regarding Supreme Master Television's emphasis on spirituality. Most commented that "at last" there is a channel that meets their interests and needs. A number of spiritual magazines were very interested in doing a story on Supreme Master Television. A viewer from the UK said in an email: "I was so intrigued by your program menu. There is a lot of talk just now about your new TV channel among spiritual enthusiasts who are very excited that at last they can see someone with a vision for change and education, and that they, too, may have a voice." It seems, indeed, that Supreme Master Television is very well received throughout the European nations.
Other callers, who had already known of Master Ching Hai through friends and relatives, said they were now eager to learn more about Her teachings as a result of the broadcasts of Supreme Master Television, as was the case of a 74-year-old lady in England who called in to share her thoughts.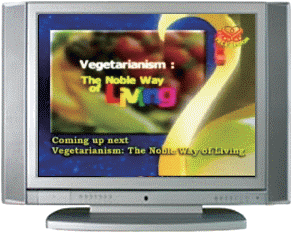 Another gentleman from the UK commented that when he saw the announcement in the papers, he wanted to know more about the Supreme Master Television channel because it "seems like sensible TV compared to all [other programs] in the world."
Quite a number of callers did not have a satellite dish to pick up the channel but mentioned that when they saw the announcements about Supreme Master Television, they wanted to get one to watch it. One caller shared that she is going to switch to Hotbird so she can watch SMTV since she felt that she did not receive quality programming elsewhere. Some callers explained that the reason they were so interested in watching the SMTV channel was that it is available in a variety of languages. One gentleman said that his wife asked him to call in about getting the channel because it had German and French subtitles, which she could understand.
News of the channel even reached non-Europeans. One gentleman called in saying that he was from the US and had just gone to a conference in Europe. By chance, during a conversation with another conference attendee, he found out about Supreme Master Television. Now that he's back in the United States, he wanted to know if he can get the signal here to watch the channel. In her travels, another person saw the announcement in a Paraguay magazine.  When she returned home to Maryland, she called to inquire if one could watch the channel in the United States as well. 
In responding to the essential needs and longing of an international audience through the broadcast of Supreme Master Ching Hai's teachings and other uplifting programs, SMTV is touching people's lives in a positive way. One can feel the momentum and popularity of Supreme Master Television through the public's earnest feedback. Not only did it make a deep impact on European and Middle Eastern viewers, it also touched the hearts of the channel's own hosts and news anchors. They all shared that they'd been waiting for something like this and that they believe in the work they do for the SMTV channel because of its focus on the positive and good. By their own accounts, they feel privileged and honored to contribute their God-given talents to an extraordinary cultural phenomenon as wonderful as the SMTV channel.
Within just two weeks of God's blessing permeating the airwaves, we are able to bear witness to many positive changes in the world. The war-torn Middle East is actually seeing a glimmer of hope towards peace and reconciliation.  After a long history of enmity, Iraq and Iran moved closer toward mutual understanding when Iran's President hosted a visit from Iraq's Prime Minister Maliki, who called Iran, "a good friend and brother."  The longstanding conflict between Palestine and Israel is finally seeing peace with Palestine recognizing Israel as a nation. Such sudden and surprising change is truly a miracle. These efforts toward peaceful relations can only be the result of God's grace.
One of the callers from the Middle East commented, "If you listen to Her very carefully – in every word, every interview, and every seminar -- She gave words of wisdom.  She's enlightened; that's 100% for sure!  What She's talking about, everyone can do. This is someone who is a very good example… I believe in this enlightenment; although the vegetarian diet is a problem, it's a lifestyle I can change.  Her talents, Her jewelry, Her clothing, are just amazing!"
A viewer from Tehran, Iran, called and said that she was able to watch Supreme Master Ching Hai's lecture titled, "The Way to End War."  She asked when Supreme Master Ching Hai would be coming to the Middle East as she wanted to receive initiation immediately.  She shared that she and her friend had been practicing another method for 25 years, and said, "What Master said about initiation, about getting in touch with the Light and Sound, and getting in touch with God, made me very interested.  It's a sign from God that I got the channel by accident."  She shared that it was a miracle that she was able to watch the channel.
Supreme Master Ching Hai once said: "Recently, more disasters have been happening on Earth. This is a reminder from God that we should go back to our original qualities of Truth, virtue and beauty, instead of being intoxicated in negativity." May the world become intoxicated with Supreme Master Ching Hai's positive teachings and compassionate message. We sincerely thank Master for Her boundless love and blessings for the world.

* Supreme Master Television (SMTV) can also be accessed online at http://suprememastertv.com/webtv