Argentina
More and More New Sincere Truth Seekers
By sister-initiate Alejandra Panella, Mendoza, Argentina
(Originally in Spanish)
[Mendoza] On June 17 Golden Year 3 (2006), a video seminar was held at the Mendoza City Council Micro Cinema, to introduce Master's teachings to sincere Truth seekers. Two fellow initiates from Chile Center also came especially for the event to help conduct the seminar.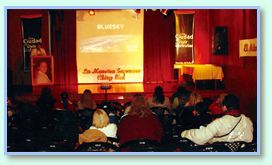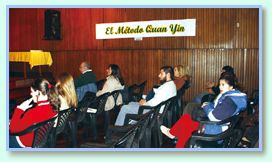 The people who attended the seminar showed their interest and respect from the very beginning. All of those present were given Master's sample booklet, vegetarian recipes with convenient tips and an Alternative Living flyer.
After watching Master's lecture, the participants were very eloquent in showing their spiritual understanding and sincerity in the question and answer section. After that, almost all of them learned the Convenient Method. Many people were already vegetarian, and fully aware of the benefits of this healthy diet. One of the new practitioners offered a place to have group meditation, and we promised to bring more News magazines, books, videos and DVDs for them to get to know more about Master and Her teachings.
The new brothers and sisters felt very happy that day. They gave us their most beautiful smiles and hugs of gratitude along with a warm "see you", as we would meet the following Friday for our first group meditation.

Events Datebook:
To keep pace with the planet's ongoing spiritual elevation, the local centers of The Supreme Master Ching Hai International Association are holding more and more video seminars and other Truth-sharing events. You are welcome to join in these activities with your friends and relatives. For the latest schedule of our activities, please visit the following URL: http://www.Godsdirectcontact.org.tw/eng/latest_news/events-datebook.htm