Supreme Art
S.M. Celestial Jewelry Series XIII
Designer: Supreme Master Ching Hai
Unique One

God is the Light of the Heavens and Earth
The Universe, the Unique One
Is composed of innumerable unique beings--us
Earth, a unique being,
Is created by the Unique One
All life in every species
Is a unique song of God, the Unique One.
Time
Seize the crucial moment
Tai-chi, the Eight Diagrams,
The cycle of regeneration,
Encompassing all corners of the Terrestrial
And the supreme Brightness and Perfection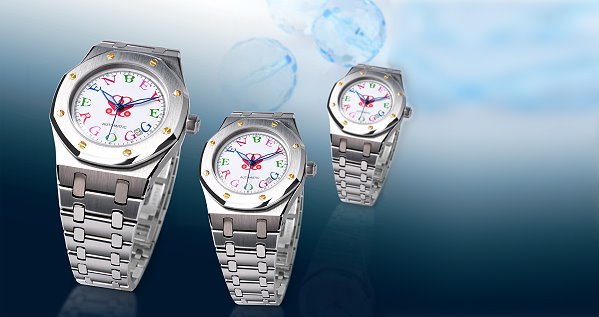 Love
Time, The journey returning to
Light and Love
Undergoing the elevation at
a critical moment
Points of light connecting together
Eventually merging into one.
Light and Love align
To become a circle
A perfect circle of Light
A perfect ocean of Love.



Emerald leaves
Harmonize Energy of Life
Ruby leaves
Radiate Light of Love
Piece by piece, leaf by leaf,
Whispering Love
The only Truth.
Light attracts
Miracle of Infinite Light
Happiness blooms everywhere
Grace of Heaven
Creates Eden on Earth