Master has always been extremely concerned about disasters that occur worldwide. Whenever receiving news about disasters anywhere, She immediately renders relief by providing financial assistance as well as dispatching rescue teams to help in the affected areas. Through such relief efforts, we are also conveying Master's love to the disaster victims. It is evident that Master's unconditional love, silent blessing and help have reduced worldwide disasters and their affects to a minimum. In recognition of the selfless actions of all governments, organizations and relief workers from every corner of the world, Master would like to convey this message of gratitude:


"Thank you, all the international help that brings care and necessities to afflicted victims. Thank you all the relief workers for taking time and forsaking your own comfort, even traveling great distance on unfavorable roads and conditions to bring love and assistance to people in a time of need. May Heaven bless you abundantly for your generosity and noble sacrifice."

| | | |
| --- | --- | --- |
| | Haiti | |
Developing Unconditional Love
By Haiti Relief Team (Originally in English)
On January 12, 2010, the world watched in disbelief when Haiti was devastated by a catastrophic 7.0 magnitude earthquake, the strongest there in two centuries. The quake, followed by a series of aftershocks, was centred near the town of Léogâne, only 16 miles from the capital city of Port-au-Prince. It destroyed or damaged most of the infrastructures and buildings including the Palace of Justice, the National Assembly, the Supreme Court and Port-au-Prince Cathedral. It is estimated that 230,000 lives were lost, 300,000 were injured, and 1.5 million were left homeless.
Along with many other enthusiastic international rescue organizations, our Association members from around the world quickly formed a relief team and spent the next three months in Haiti bringing materials and spiritual comfort to the destitute people. During their stay, they provided vegan meals every day for thousands of people, gave medical care and treatment to children and the injured, and distributed much needed food, medicines, tents, toys and clothes thanks to the ongoing financial assistance from our loving Supreme Master Ching Hai which amounted to a total of US$110,000 plus contributions from our Association members. One Chinese brother initiate, a doctor, in his earnest efforts to relieve the suffering of the victims worked round-the-clock and at times, even treated 132 patients a day in a mobile clinic.
When our medical support team first arrived in the Dominican Republic in January, they brought necessary medicines to hospitals there for patients from Haiti who required amputations or other specialized surgery. The doctors were most grateful for these medications. As soon as our team reached Haiti, they were disheartened to see so many injured people in the streets awaiting transportation to a medical facility for the treatment they needed. To help ease this situation, they even used a car from the Civil Defence Department as an ambulance to bring as many as possible to the hospital where they were well taken care of in the best possible way.
A few days later, our working team arrived at the Adventist Hospital, their home base for the time they were in Haiti; and at the request of the directors from ACTS (Active Community Teams Serving) and the hospital, began preparing 1,200 meals twice a day for hospital staff, patients and their families. The response to the vegan food was overwhelmingly positive and many Haitians looked forward to the daily meals. Later, the team had to prepare 3,500 to 4,000 servings a day to meet the demand. Many non-vegetarians were pleasantly surprised to discover how tasty the food was and indicated that they could become vegan if the ingredients to create such delicious cuisine were readily available to them.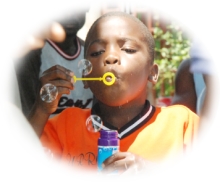 Every day many local boys and girls volunteered to help prepare and distribute the food. Without their continuous assistance, it may not have been possible to cook and to serve two meals a day for that many people. The Regional Director of the Dominican Republic Civil Defence in Santo Domingo, Mr. Luis Reyes, worked diligently with our relief team as well, to ensure that they could travel safely back and forth between the Dominican Republic and Haiti three times a week to bring all the necessary food, equipment and personal effects. His efforts, in conjunction with those of the Magistrate of Croix des Bouquet, Mr. Marius St. Pierre, were essential also, in making it possible to transport the tents and tarps between the two countries, without encountering any difficulties.
Knowing that tents were a rare treasure in Haiti at that time, our team not only purchased thousands of them but also prepared straps and tarps so that they could be secured firmly to the ground and be better protected from the heavy rain. The allocation of these items was a major challenge, with safety being a very necessary priority. The team shared their love with the people and were happy to see the recipients begin to smile once again. Many of them sent a message to Master Ching Hai saying how grateful they were to Her, especially the ones who had little children less than a year old. One lady said, "How happy Master must feel, going to bed knowing that She has saved a lot of people today with Her love and compassion."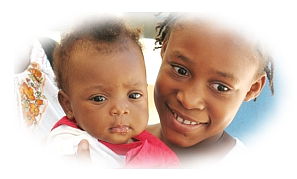 Our working team found some locations that were really in need of food, in particular two orphanages and two shelters. They bought provisions for these places on two occasions. The Catholic priest, Father Pierre, said that Master had saved the lives of the children, mothers and babies living in these shelters because before that time, there was nothing whatsoever available for them to eat. A thank you letter from the PERE ABRAHAM Orphanage expressed their sincere feelings: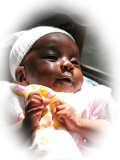 We appreciate this grand gesture; frankly you have saved our starving children. This is the reason why we have elevated you to the title "2010 Supreme Mother of the children of the PERE ABRAHAM orphanage," because our children love you and can count on you for a better future. . . . We also want to let you know that we are supporting your SOS program. "We need to save the planet and we are taking the lead." We hope that your message will be heard and accepted by leaders from around the world.
A fellow initiate from Montreal, Canada, who is a professional singer, came to Haiti in March to help ease the intensity of the situation and lift the spirits of the people with his musical talent. He gave a wonderful performance at the hospital. Everyone was very happy and many even sang along with him. The day before the conclusion of the relief work in Haiti at the end of April, the Adventist Hospital administration paid tribute to Master for all the assistance and love She had brought to the staff, the patients, those living near the hospital, as well as to everyone throughout Haiti.
All of our Association members that went to help in Haiti returned home with happiness in their hearts, because it is now a better country in so many ways. People are currently receiving food and tents from different organizations. In the capital, various groups have given money to assist the local residents in the clean-up of garbage from areas throughout Port au Prince that had been neglected for many years. More importantly, the children are beginning to smile again as they are healthier and have more strength to enjoy their life. The relief team members are grateful for this special opportunity - to serve and to grow spiritually in Haiti. They thank Master for all Her protection, guidance, love, tolerance and patience, especially during their difficult moments. They learned to help the neediest without thinking of themselves, and to follow Her example of always extending unconditional love.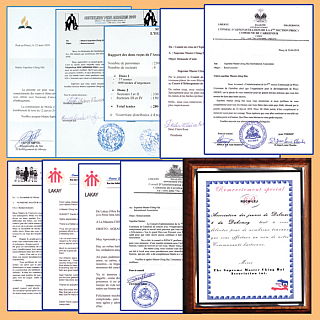 Letters of appreciation from various groups and organizations in Haiti
Expenditures by Supreme Master Ching Hai and Her Association
for Earthquake Relief Work in Haiti
| | | |
| --- | --- | --- |
| Description | Amount (US) | Receipt |
| Tents, tarps, children's clothes, etc. | 199,274 | H1 |
| Food, cooking equipment and propane gas | 163,633 | H2 |
| Medications | 80,813 | H3 |
| Transportation | 56,715 | H4 |
| Operation Accommodation | 5,608 | H5 |
| Total | US$506,043 | |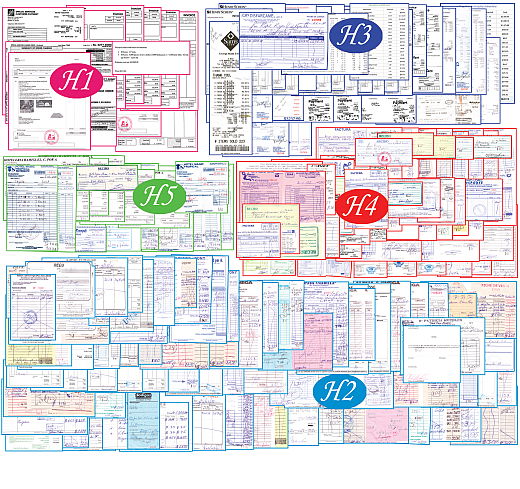 *Throughout the relief operation, the team members paid for their own transportation and food.
To view the Humanitarian Relief Activities by the Supreme Master Ching Hai and Her International Association, please visit:
http://www.GodsDirectContact.org.tw/humanitarian
(The list can be sorted by year, country/region and type of events.)