Love in Action
Taipei
Loving Concern for the Homeless on Dragon Boat Festival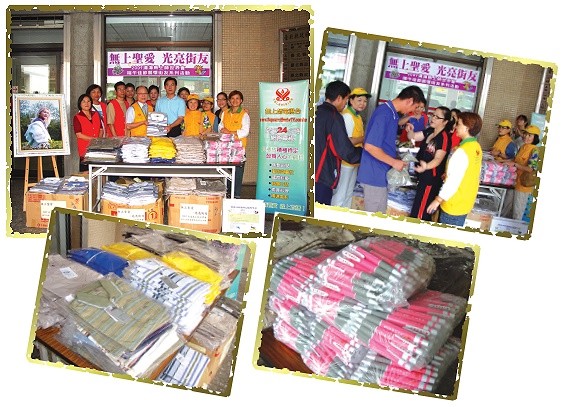 By Taipei News Group (Originally in Chinese)
On June 12, Golden Year 4 (2007), a week before the Dragon Boat Festival, fellow initiates from the Taipei Center contributed 600 summer shirts and shorts to Taipei County Social Affairs Bureau for local street friends, which were accepted by section-chief Lin Wei-hsiung. We then joined members of the Taipei County Volunteer Association to distribute the clothing to a large crowd of awaiting street friends.
"Besides designated civic organizations, The Supreme Master Ching Hai International Association is the nongovernmental volunteer organization that shows the greatest and long-term concern for street friends and other underprivileged people," said Mr. Lin. We hope that this clothing contribution activity will convey God's supreme divine love to those who have been forgotten by society.

Nantou
Love for the Underprivileged on Dragon Boat Festival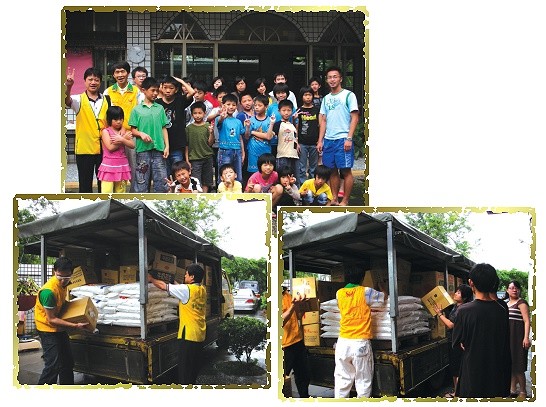 By Nantou News Group (Originally in Chinese)
As the Dragon Boat Festival approached, fellow initiates from the Nantou Center visited the Nantou Ren Ai Home on May 24, Golden Year 4 (2007), extending love and concern to its young, elderly and disabled residents. Having learned about their material needs from the management, we delivered the required items to the Ren Ai Home on June 9. We are very grateful to God for the opportunity to share Master's love with our underprivileged friends before the coming of the festival.

Changhua
Celebrating Dragon Boat Festival with Senior Citizens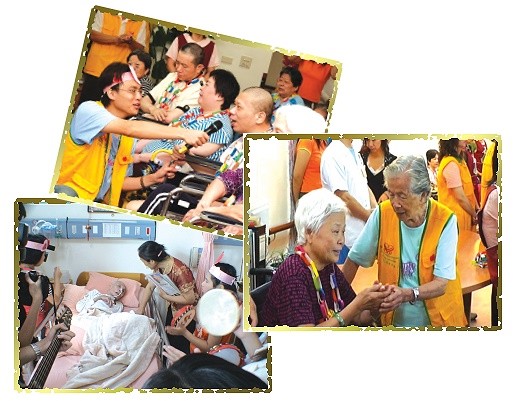 By Changhua News Group (Originally in Chinese)
On the eve of the Dragon Boat Festival, Golden Year 4 (2007), Changhua initiates in central Formosa visited senior citizens at Dacun Rehabilitation Center, bringing vegetarian rice dumplings wrapped in bamboo leaves, a traditional food for the special occasion.
The activities included fragrance sachets making, musical recitals, playing the brief introductory film on Master - "Walk the Way of Love," vocal and musical performances by young initiates, and simple health exercises. The heart-warming atmosphere moved many people to tears. After the performance, we visited each of the incapacitated patients who could not join in the celebration. We wished them a speedy recovery and gave them Master's sample booklets, news magazines, Supreme Master Television flyers and fragrance sachets.