Elevation of the Soul
Supreme Master Ching Hai's Latest DVDs

No. 726 (Spoken in English, with subtitles in 26 languages)
Selfless Motive
International Christmas Celebration at the Florida Center, USA
December 23, 2001
Highlights: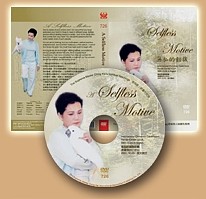 How can we love our enemies and neighbors in this secular world? How should we treat fellow initiates who had previously gone astray but have returned? Master tells us to give people a chance, just as God is constantly giving us chances. From a transcendental perspective, Master speaks about the adversities facing fellow initiates in China and Au Lac. She also praises fellow practitioners on the Formosa disaster relief team for their selfless sacrifice and humble spirit of serving others without expecting reward.

No. 762 (Spoken in English, with subtitles in 19 languages)
Dealing with Karma
Videoconferences with Mexico and Costa Rica
September 8, 2002 / September 29, 2002
Highlights: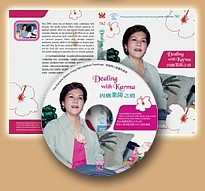 This DVD includes two videoconferences between Master and initiates, in which Master compassionately answers such questions as how to control the mind and overcome obstacles in spiritual practice. Master also offers advice in response to a number of questions: What other ways besides meditation can help us progress in spiritual practice? When is the best opportunity to exercise our free will? How do we transform our love for animals into action? How can we best act as God's tool?
Master's considerate encouragement gives great motivation, while Her perfect answers provide an invaluable reference for everyone. During the videoconferences, fellow initiates entertain Master with heart-warming performances.