About Master

Quan Yin Method

Audio / Video Center

Life and Spirituality

Greeting Cards

Free Download

Contact Us

Site Map

Events Datebook

World Wide Links

Subscribe / Unsubscribe eNews (Please type your email below)
A non-stop project for saving more animals' lives:



~Enter the page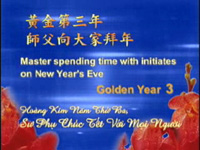 Master spending time with initiates on New Year's Eve~ View the video


Text-HTM

Full Color HTM

Full Color eBook

Printing-Lo

Printing-Hi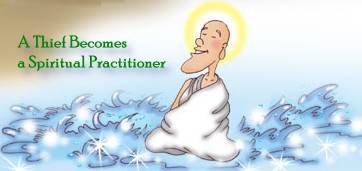 The above-mentioned stories will be presented serially in vivid multimedia animation;
for on-line viewing please click here
To order Master's publications, please contact:
The Supreme Master Ching Hai International Association Publishing Co., Ltd., Taipei, Formosa
Tel: (886) 2-87873935 / Fax: (886) 2-87870873
E-mail: smchbooks@Godsdirectcontact.org
ROC Postal Remittance Account No.: 19259438 (for Formosa orders only)
Postal Account: The Supreme Master Ching Hai Publishing Co., Ltd.
MASTER recently designed twelve new Longevity Lamps of supreme elegance, each constructed of flawless bamboo. Since each piece of bamboo in nature is different in size, shape and texture, each Lamp is handcrafted to best display the characteristics of the material. Master gave special instructions that the original look of the bamboo should be preserved in the production process. So each Lamp is a unique artistic masterpiece. All twelve designs are ingeniously fitted with energy-saving bulbs or LED lights so that they can shine in their own wondrous form. And of course, Master confers a special meaning and infinite love on each Lamp as it shines.



Audio / Video Centre
Hichannel 137 featured with "A Journey through Aesthetic Realms" TV program, Audio & video Public Lecture and Entertanment clips.

From Nirvana
Supreme Master Ching Hai's artistic creations including Jewels, Paintings and Clothes. These are Really Inspirations from Heaven.

Life and Spirituality
A classfied database based on publications. You can easily find your answers to life and spiritual practice in this ever-growing area.

Download
A comrehensive download area for "The Supreme Master Ching Hai News", ebook and sample booklet in 50 languages..

Special Report
Special columns dedicated to great and memorial events : Ocean of Love Tour 2000, Moon Festival, Ching Hai Day and "one World of Peace ... through Music " Concert

Contact Us
You can find information of world wide contact persons and public centers or link to world QY webs.

"Our path is not a religion. I do not convert anyone to Catholicism or Buddhism, or any other "ism". I simply offer you a way to know yourself; to find out where you come from; to remember your mission here on Earth; to discover the secrets of the universe; to understand why there is so much misery, and see what awaits us after death."

~ Supreme Master Ching Hai
Related topics: Spirituality | Meditation | Meditation Technique | Enlightenment | Spiritua Growth | Inner Peace | Vegetarianism | Spirit Daily | Reincarnation| | Light of the God | Spiritual Practice


Lost? Wanna have a quick view of site structure?
Mail to us : formosa@mail.godsdirectcontact.org.tw
For view this page correctly, you need "Flash Player",
To download it, please click here.
© Copyright : The Supreme Master Ching Hai International Association.
All Rights Reserverd. Terms and Conditions